Comprehensive examinations
Our examiners have created all resources to replicate the exact style, content and difficulty of the actual tests.
Peer group analysis
Upon completion of our tests, feedback of performance is provided as absolute values, and in comparison to peers.

Easy to understand explanations
After completing a test, a full breakdown of the answers are made available, with detailed explanations for every question.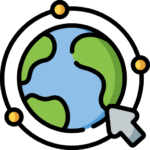 Topic specific tests
After identifying areas of weaknesses, we highly recommend topic specific practice. We've designed assessments for every examinable topic, at various levels of difficulty, to aid preparation.