Highly accurate examinations
Our tests have been designed to replicate the exact format, difficulty and style of the actual examinations. They provide a true parallel helping best prepare for the actual exams. Additionally our teachers offer a marking and feedback service for written English exams – a vital part of many assessments including the UKISET and UK Independent Schools.
Performance Analytics by Age
We have developed an age standardising algorithm that performs accurate adjustments to scores. The Standardised Age Score is based on the student's raw score which has been adjusted for age and placed on a scale that makes a comparison with a nationally representative sample of students of the same age across the UK. Click
here
to find out more.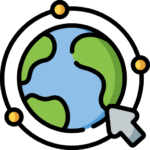 Comprehensive Targeted Revision Tool
Our unique tests, such as 11+ Assessment, give a comprehensive overview of performance across every discipline of the 11+. Proven to be the most effective method of assessing a students current ability and peer comparison.
Full solutions with detailed explanations
Upon completing the exams, students are able to review their performance and identify areas they have lost marks. The correct answers are given alongside a detailed explanation on how to solve the question.radzesz